WILSKE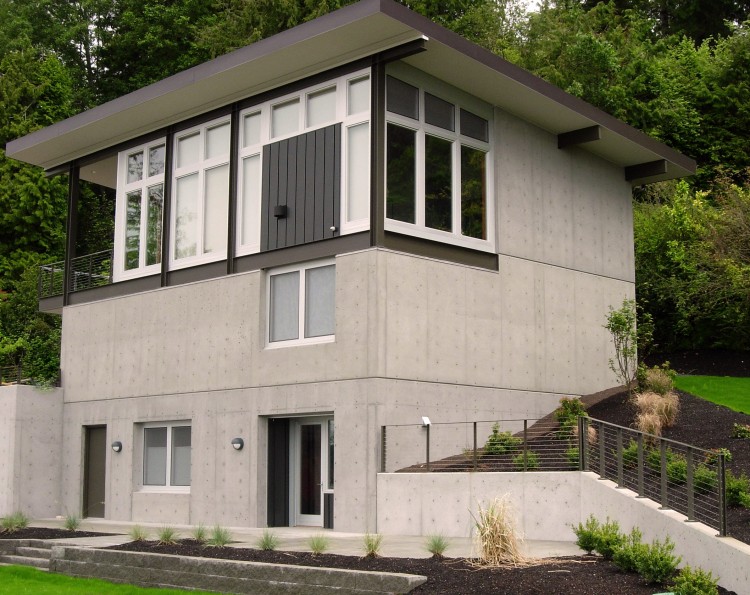 Located along the rugged terrain of coastal Washington, this highly exposed house was built to last. A concrete, steel, and wood four-story home with unobstructed views of Puget Sound, the owners had specific functionality in mind when considering windows and doors. The windows and doors needed to stand up to the elements, be able to be cleaned from the inside, and needed to provide ventilation without compromising security. Finally, the windows needed to fit into the strong modern architectural style of the home.
Durable The home lies on saltwater and is exposed to the weather on three sides; therefore durability was of the utmost importance. Our exterior aluminum cladding was the perfect solution: the cladding protects windows on the exterior without affecting the interior beauty of wood windows.
Easy to clean As most of the windows are located on the top floor, they needed to be able to be cleaned from the inside, avoiding the use of ladders. Tilt-turn windows are the perfect solution because they are inswing windows- just open the windows and start cleaning!
Security The master bedroom is located on the ground level, and the owner wanted to be able to ventilate without compromising security. Once again, tilt-turn windows with their tilt ventilation position yielded the perfect solution.
Style HH Windows and Doors fit seamlessly with the modern style of the home. The anodized aluminum cladding fits well with the steel and concrete, and adds much to the structure's overall appearance.